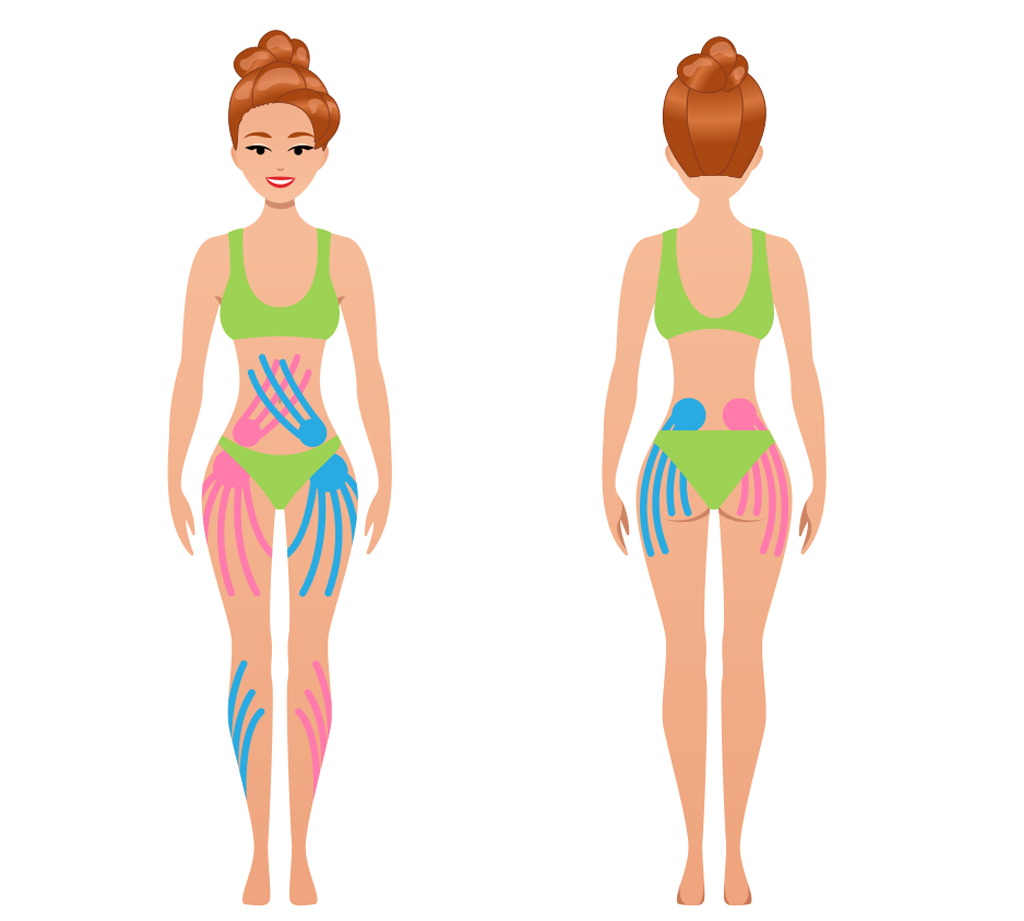 " …sending our 'hands' home with the patients".
Kenzo Kase
Kinesio taping was developed in the 1970s by Japanese chiropractor Kenzo Kase.
Kinesio tape is made of cotton and is particularly breathable and well-tolerated by the skin. At the same time, it ensures critical full freedom of movement. The tape is waterproof and works for several days to a week without restricting mobility.
The positive effect on the muscles comes from the fact that the elastic tape very gently lifts and massages the skin with every movement. This stimulates lymphatic flow and blood circulation: the muscles are supplied with more blood and thus loosen up.
Kinesio taping is well suited in pregnancy to relieve and support certain muscle groups and thus alleviate possible discomfort.
​
Effects
Support of healing processes
Relief of the tissue
Pain relief
Support and improvement of muscle function
Promotion of lymphatic drainage
Stabilization and correction of joints
Areas of application:
Pain in the lumbar spine
Neck and shoulder tension
Pain in the sacroiliac joint (ISG)
Sciatica pain
Relieve/support the abdominal muscles
Carpal tunnel syndrome
Lymphedema
Edema of the legs
​